Composting in cities can be difficult in many ways. Some common challenges include households not having the time or space to actively participate, or municipalities not having compost centers or local compost pick-up services.
Some cities have established either drop-off compost centers or local compost pick-up as part of waste management systems. 
The idea is very simple: you gather your compostable items throughout the week, place them in the bins provided by the cities, then set them at the curb for pick-up or drop-off at your local center.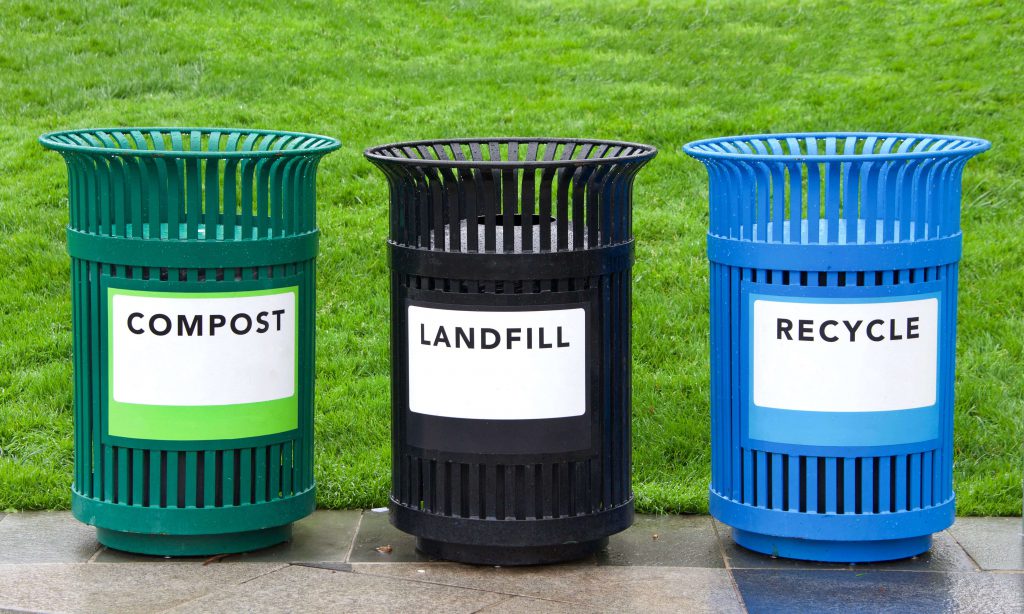 In California, early involvement in composting programs lowered the production of solid waste tonnage by 50%. The city of Los Angeles surpassed the 50% reduction by regulating and collecting their green waste with a system of curbside collection bins, providing three recycling centers to handle compost, and by processing organic materials to make high quality compost for community-wide use. 
While popular in many major cities, such programs are not yet common throughout the United States. Your community's annual Earth Day celebration may provide a good platform for eliciting interest in a community composting program and for asking local leaders to establish a program.
The EPA website has information for participating in Earth Day each year on April 22. On this day community members in many places participate in community clean ups—gathering recyclable items such as plastics, glass, and compostable items. This is a great way to move towards establishing community composting in your local area. See these resources from the EPA about how different communities have changed their waste systems to reaching 50% or more diversion from landfilling and combustion by a specific year through "reduce and reuse" as well as recycling and composting.
Set up a home compost system
Use Earth Day to talk to your municipality about changing waste stream practices